Not all dental Hygiene CE courses are created the same. At DentalToaster, we are serious about quality content. If you want to improve yourself and help your patients, you are in the right place.
DentalToaster provides a wide range of dental Hygiene CE content: From refresher courses to the newest findings in dentistry. Have fun learning!
199835
Local Anesthesia Refresher Course
Review injection sites, MRD, contraindication, emergencies + | 3 CEUs
379135
Jamie Freitag-Dooley, RDH, BIS
Create Work/Life Balance
Are you living your best life? | 1 CE
377168
Job hunting + Resume building
Marketing your dental hygiene career - By Doug Perry
415213
Michelle Strange, MSDH, RDH
Floss is NOT everything. Consider interdental brush and oral irrigation.
Meta-analysis supports interdental brush and oral irrigation.
349388
Oral Pathology Refresher - 50 lesions, 2 hours
Oral Pathology refresher. 50 lesions, 2 hours. Remember EVERYTHING.
377909
Secret To Job Offer - Interview Skills For The Dental Professional
The secret to getting the job offer - By Claire Jeong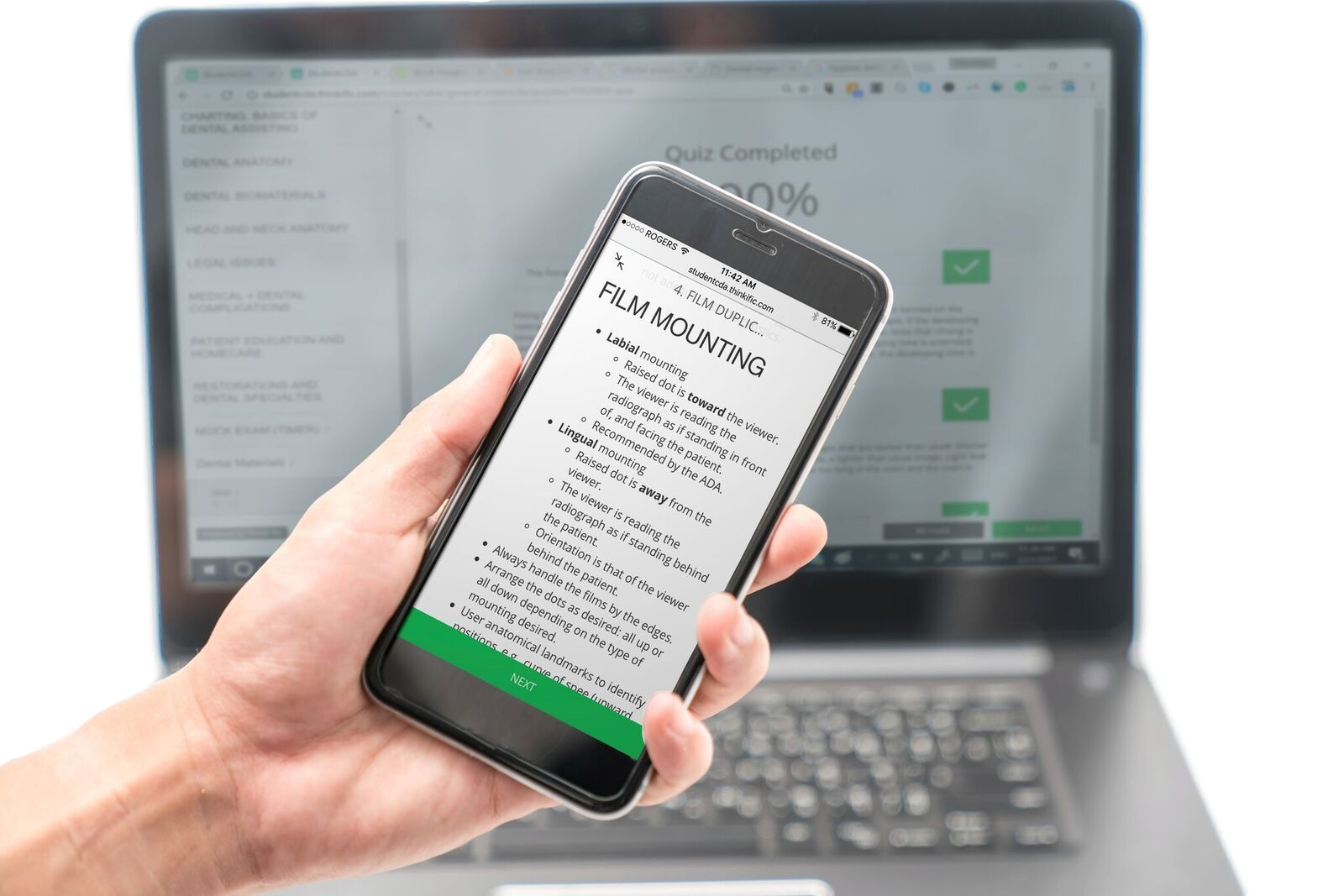 Use your PHONE or COMPUTER. Access the dental Hygiene CE courses from anywhere.
Get videos, text, quizzes, immediate feedback.

I saw Claire speak at Under One Roof and she is a superb speaker. She has great energy, puts a lot of humour into her work, engages the audience really well (not so easy with an oral path lecture!), and shows her intelligence. Yet she is still somehow very humble and approachable!
I predict we'll see more of Claire helping to make the "heavy" subjects fun in the future!

Andrea Laltoo
Dental Hygiene educator, Oulton College
ABOUT